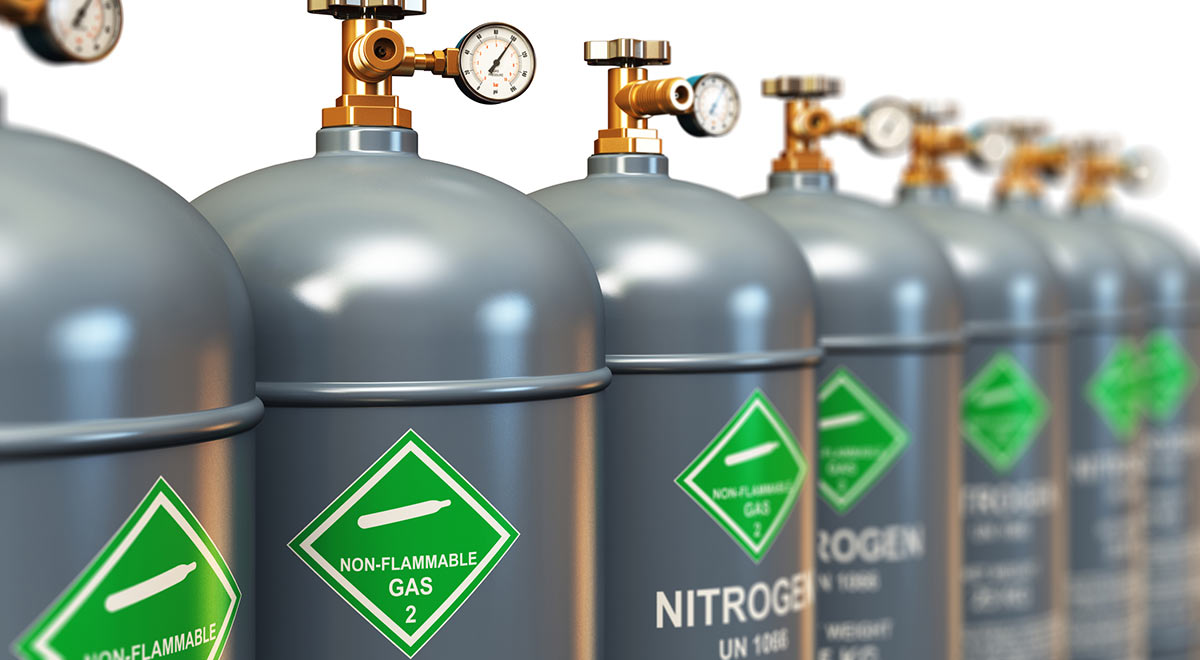 When it comes to the question of where to get nitrogen gas, you can't go past Rent Free Gas. Renting a cylinder may seem like the obvious option, but think about it – do you really want to be paying every month for something that might sit in your shed for a year? Rent Free Gas is where to get nitrogen gas cylinders that are yours to keep.
Where does nitrogen come from?
Every time you breathe, you're inhaling mainly nitrogen. Where to get nitrogen gas? It's literally everywhere! Nitrogen makes up almost 80 percent of the earth's atmosphere.
Where to get nitrogen gas for your projects
Nitrogen may be everywhere, but we know that's not what you're really thinking. The question really is 'where do I get nitrogen gas so I can use it for my DIY, commercial and industrial applications?'
Before we can recommend where to get nitrogen gas at great prices and without even paying for delivery in metro areas, let's take a look at how that nitrogen gets in the cylinder in the first place.
How nitrogen gas gets in those cylinders
The process of extracting nitrogen from the air and separating it for you to use is called 'fractional distillation'.
First, the air is filtered so that particles like dust are removed. Next, it is cooled in several different stages until it reaches the temperature of minus 200 C. At this temperature, 'air' is not really 'air' anymore – it's liquid.
When that air turns into liquid, water vapour is removed with absorbing filters. At about minus 80 C, C02 freezes, so that's easy to remove. And because oxygen turns into liquid at a slightly warmer temperature than nitrogen, it's not too hard to separate them.
Nitrogen gas from Rent Free Gas
The most common use of our nitrogen gas cylinders is welding, and it's great for purging and blanketing but it's also a great way to reliably and efficiently inflate tyres.
But as you ponder where to get nitrogen gas, let us ask you: did you know nitrogen gas is also used by the health industry for breathing? And some people who wonder where to get nitrogen gas use it for gas chromatography, while others use it to dry excess solvent.
Contact Rent Free Gas on 0404 677 187 for more information on nitrogen and it's uses or to organise your delivery today!