Nitrogen Regulators – Reduced Price 
We have been able to negotiate some competitive pricing on our Nitrogen regulators and we would like to pass these savings directly back to our customers.
So for a limited time, we are offering the Nitrogen regulators at the following discounted price.  The regulators have standard Australian cylinder connection for Nitrogen, which is a Type 50 outlet, which means that the regulators will fit directly on to your existing cylinder.
If you don't have a cylinder, email or call us as we have 2 possible options to help you obtain a bottle of Nitrogen.
The regulators are single stage with side-entry, and are for use with Australian approved Nitrogen cylinders.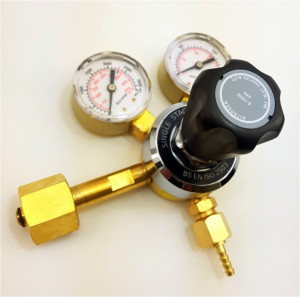 Nitrogen regulator – $94.00 (includes free delivery). Single stage brass regulator with dual valves, and maximum inlet pressure of 20,000 kPa
If you would like to buy multiples of each then please give me a call and we can work on a discount for you.
Kind regards,
Simon – 0404 677 187
simon@rentfreegas.com.au