Carbon Dioxide (Beer gas) Regulators
We have been able to negotiate some competitive pricing on our Carbon Dioxide or beer gas (CO2) regulators and we want to pass these savings directly back to our customers.
So for a limited time, we are offering the Beer gas regulators at the following price. The regulators have standard Australian connections, which is Type 30 for Carbon Dioxide, so they will fit your existing Australian cylinders. If you are interested in buying a cylinder and not renting, then give us a call on 0404 677 187, as we have a few options for you.
The regulators are single stage with side-entry, and are for use with Australian Approved CO2 bottles.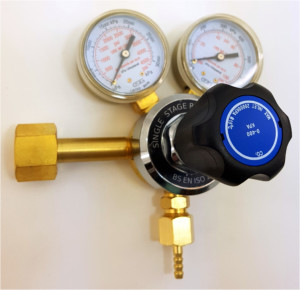 Carbon dioxide regulator – $59.00 (includes free delivery). The Inlet pressure is 20,000kPa and outlet pressure is 400kPa.
If you would like to buy multiples of each then please give me a call and we can work on a discount for you.
Best regards
Simon.
0404 677 187
simon@rentfreegas.com.au